MOBILE REPAIR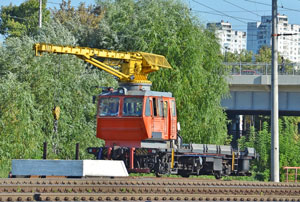 We have all been there before: You are miles away from your home base when your train car breaks down, leaving you stranded. Do not go into crisis mode; allow our mobile team to help get you up and running again. We respond quickly, wasting no time, which means you can get back to the tracks as soon as possible — something everyone can appreciate.
One-stop Mobile Repair Shop
It is never convenient to go to multiple train car shops just to get back on the road. It is also not possible when you are stranded on the tracks. To eliminate your frustration, we provide you with everything you need to get going. From troubleshooting and basic train car repairs to running repairs and wreck service, our mobile team brings your train car everything it requires to make a speedy recovery.
Call Now
Looking to partner with a proficient mobile service team for your train car repairs?
Contact our KC office at (816) 483-5303 for more details.
Proudly serving the United States and Canada.