GENERAL REPAIRS AND TROUBLESHOOTING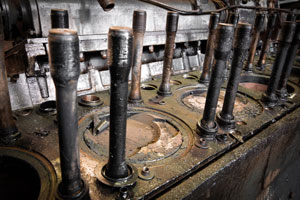 With years of experience, we have what it takes to handle all your locomotive needs. Our seasoned team of professionals has years of industry experience. From small- to large-scale projects, there is no repair too complex for us to meet and exceed your locomotive needs.
How We Can Help
General repairs like light locomotive wreckage, troubleshooting, and standard engine tuning or repair can be achieved by the team of experts at Mid-America Car, Inc. What makes us stand out from the competition is the fact that we all hold ourselves to a standard of excellence. The result? Better locomotive repair and troubleshooting service than ever. Available both on- and off-site, you will always leave a satisfied customer.
Learn More
Ready to receive convenient, results-driven repairs and troubleshooting for your locomotive?