ABOUT US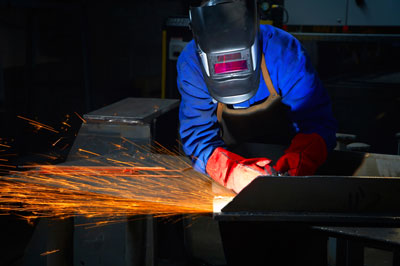 Mid-America Car, Inc. has been a family-owned and operated freight car and locomotive repair business since 1978. We received M-1003 QA certification in 1995, so rest assured that your locomotive and freight car needs are in good hands. We perform a variety of services from federal inspections of rolling equipment all the way up to and including complete rebuilds. Whatever your locomotive or freight car need, Mid-America Car, Inc. can do the job right for you.
Additionally, we supply fabricated products to many non-railroad businesses while serving our in-house needs. Should your freight car or locomotive have the need for a hard-to-find part, Mid-America Car, Inc. can often fabricate it if necessary, preventing you from having to seek parts elsewhere. We offer complete service, repair, modification, bodywork and paint to provide you the results you need, when you need them.
What Makes Us Special
Instead of asking what makes us special, you should be asking who makes us special? We won't make you guess; our amazing staff makes us stand out from the competition. Our company employs a staff of approximately 60 employees, many of which have been a part of our company for over 40 years. Together, we perform a variety of freight car, passenger car, and locomotive services, handling your every need. At Mid-America Car, Inc, we know that the best equipment is useless without the right individuals. As a result, our fabrication department utilizes the latest C.N.C. equipment and employs professionals with training in the latest technology.

Customer Approval
A locomotive and freight car repair company's customers say a lot about the service they provide. At Mid-America Car, Inc., we are not much for bragging, but we want our customers to have peace of mind, knowing that some of the railroad's biggest names partner with us for high-quality inspection, service, repair, and modification. Below is an overview of some of the customers who have enjoyed our dependable locomotive and freight car services.
Our customer base includes:
Class 1 railroads such as Burlington Northern Santa Fe (BNSF), Kansas City Southern (KCS), and the Union Pacific (UP).
Original Equipment Manufacturers such as General Electric (GE) and Progress Rail.
Short line railroads, such as Rail America and the Arkansas Missouri Railroad ·
Leasing companies, such as CiT, CITIBANK, GATX, G.E. Capital, and Greenbrier Leasing, and private car owners like Kansas City Power & Light, ACF, Ash Grove Cement Company, Green Bay Packaging, and Bartlett Grain.
Experience Our Locomotive & Freight Car Services Firsthand
With an outstanding reputation for excellence, you can count on us to deliver high-quality work executed with the industry's latest technology. With unrivaled prices, there isn't a better partner for your locomotive and freight car repair or service needs.
To schedule a locomotive or freight car service appointment, call Mid-America Car, Inc. at (816) 483-5303.