CAR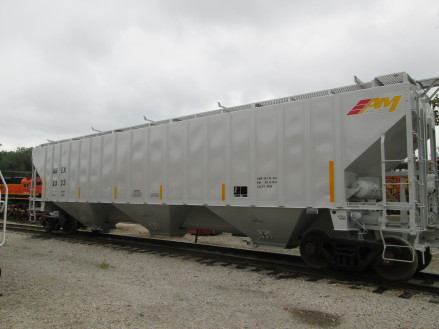 Our modern facilities are strategically located in Kansas City, Missouri. Here, we offer a host of freight car services to our clients throughout the United States. With a commitment to excellence, we have attracted some major railroad names, so you can rest assured that you are in good hands.
Our Services
With over thirty-five years working on freight cars, our department specializes in running repairs, AAR-certified wreck repairs, modifications, and rule 88 rebuild. In our three decades in the business, we have seen it all. Below is a comprehensive overview of the various services we provide for train cars.
Wreck Repair
We have over four decades of experience making a myriad of train car accident repairs. From minor accidents to major damage, we have worked on both steel and aluminum train cars. We also have the wide knowledge base and skill set needed to get your wrecked freight car back to hauling freight. It gets better, though. Unloading train car facilities and all types of AAR electronic billing are available. We also offer large 4450 discounts for wreck-related freight car labor.
Running Repairs
We perform all types of running or RIP track repairs to ensure the safe commute of train movement of freight cars. From outlet gates and boxcar doors to hatch covers and cushion units, including all ride control elements, we make all the running repairs your freight car requires.
More Information
Do not forget to ask about our custom paint and fabrication shop, as well as our AAR inspections that are available for freight cars everywhere. More questions? Fill out our contact form.
You can also call Mid-America Car, Inc. at (816) 483-5303 to speak with a friendly professional or to schedule an appointment.